This is my first story, so much to tell, for all my life. Where should I start? Also, I am hoping to find real people, who have had similar events happen to them. I can sense danger, such as a Mountain Lion stalking me, I ran home from my bus stop at age 8. Mommie, there's a Mountain Lion Stalking me. Sure enough they found it in a field nearby, caught in barbed wire. Felt a Mountain Lion stalking me again at age 18. I told my husband so, while we were out shooting his new birthday rifle. We heard a shot from other men, and sure enough, we all saw a gigantic Lion slowly moving away from my area into the rocks. Its tail was 3 feet long.
I always scare myself. No matter my age. Without any details, but I do have proof and I have witnesses for the rest I am going to mention, My actual experiences as these: a peeping tom; A vision of my sister, who 5 minutes later, knocked on my Apt. Door. Without notifying me ahead of time; My dead grandmothers many visits, could absolutely feel her presence at different times, to visit her new great grandbabies; A long lost lover returns to town, after I prayed. Another prayer, showed my husband and his lover together, for the proof I needed, I saved his Life, after I felt he was trying to harm himself, with which he would have died, if not for my senses; Saying then to my Husband, I was leaving him, go to California and Marry "T.S." I actually did meet a man, who could have been his double, and married him, 2 years later; Cursed a school Pricipal for helping take my son away, and a few days later, the principal had been hit on his bicycle and dragged a mile down the way; had a strong feeling that someone was going to break into my apartment, and it happened on christmas day. Divorced and single, and so afraid to live alone, I read the newspaper horroscopes, I did what it told me, and 5 minutes before midnight, the cutoff time, turned around from the bar stool and saw, with a hugh aura, bright white, like "here I am." my horroscope for that day read, "go to your favorite family restaurant tonight, and there you shall meet a man, an "l", which will change your life for the good. There he was, and guess what his birth sign is? yep a "L". Been my best friend now for 22 years. And I have had a wonderful life.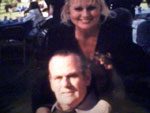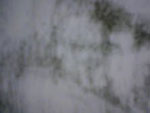 A good girlfriend at my work, had passed away. She came back to let me know she's okay, like my grandma did. I was at my work station, in the dental office, worked in the back office, central sterile. I felt her presence, literally. She playfully pushed me forward, flipped my apron strings up in the back and also lifted my shirt up too. I felt her brush passed me from my left to me right, as she always played before. I knew it was her. I laffed. It was re assuring. When I turned to my right I saw a co-worker sitting on her chair, with her eyes wide open, and her jaw dropped to the ground. I asked, her, "Did you see that?" She said "Yes I Did." I told her, "well, I felt it." " I know it's "A", She's letting me know its her.
Another time I heard a loud shatter explosion. A Carosel Horse I adored, flew from a corner shelf, into my living room. It had exploded in 5 pieces. The body lay in the middle of the Room, but each leg was in the east, north, west and south corners of the room, For no good reason. Except maybe because an entity wanted me out of my house? And guess what? After it sat on my back, and wouldn't let me catch any breath to make a sound, let alone a scream? I was outta there. My deceased Father has also tapped me on my left shoulder. Tapping twice, like jokingly getting my attention, 11 months after his passing. It was around my birthday too, when he lightly tapped my left shoulder, in a dark laundry room, I turned to look across my left shoulder, was hard to do, as I had my arms stacked full of folded bath towels while leaving the room. A bright flash caught the corner of my eye. I had a picture frame, with my daughters Sona- Gram in it. I have O.C.D. so of course I noticed the frame sitting the wrong way on the table, so I just had to go and turn the picture the right side up, but as I got closer and closer to the picture frame, my fathers face appears in his grandson's sonagram. "What?" I said outloud, there is my dad's face in this picture. His bald head, from chemotherapy, his thick rimhorn glasses, and his hand is holding his chin, like he's wondering if I'll understand his message? Like he's contemplating something. Like, let's see if she will get this? My daughter has many pictures of this same photo, but nowhere does his little face appear in any, but mine, which to this day, I keep at my bedside. And I leave it on its side to see his face. 6 years later, in another of my daughter's Sonagrams, is Baby "C" my daddy's name sake. He knew this, 6 years before us.